Bleu de Travail translates as 'working blues' and is a catch all for the indigo-dyed cotton workwear popularised by French factory workers from the late 1800s. Bleu de Travail stands for jackets, shirts, or trousers, but when we talk about the Bleu de Travail today, it's usually just the jacket. Simple, distinctive and hard-wearing; denim/jeans' ancestor. The distinctive colour of the bleu de travail was not only an affordable dye, but also acted as a signifier to differentiate French workers from their foremen or managers, who wore typically black or white.
The Mercure is South Pacific Berets' classic model - a bleu de travail in Bugatti blue; 100% heavy 320gr cotton, fitted with 2 large side pockets, 1 breast pocket and 1 interior pocket and covered button fastenings. Only size S.
The Dutch HaVeP 3014 jacket is a true vintage original and a personal favourite. Unchanged since the 1950's, an original workman's jacket in 100% K1 2/1 twill weave 300gr navy cotton, fitted with 2 front pockets, 1 breast pocket and 1 inside pocket
(all large enough to fit a well sized beret) and double row button fastening.
New at the end of 2022 are the genuine Le Laboureur 'vestons' in Bugatti-blue; the best of the best, handmade in Digoin (Burgundy) of heavy

[

340 g/m²] cotton twill. These jackets follow the traditional pattern fitted with 3 outside pockets, 1 inside pocket and the beautiful Le Laboureur label.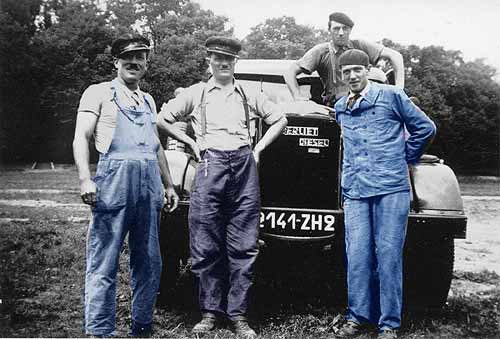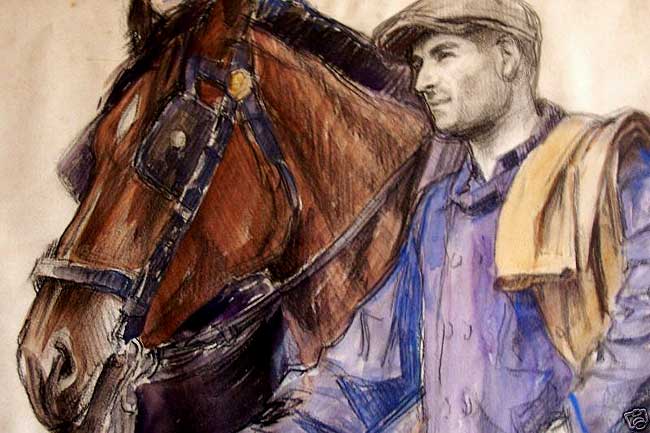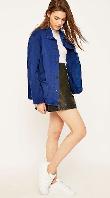 | | | | | | |
| --- | --- | --- | --- | --- | --- |
| Measurements | S/M48 | | L56 | XL60 | XXL64 |
| Shoulder-cuff | 63/24.5" | | 67/26" | 68/26.5" | 68/26.5" |
| Armpit-cuff | 51/20" | | 51/20" | 52/20" | 52/20.5" |
| Top-bottom | 73/28.5" | | 82/32" | 83/32.5" | 84/33" |
| Armpit-armpit | 59/23" | | 67/26" | 72/28" | 76/29.5" |
| | | |
| --- | --- | --- |
| Size | French | US |
| T1 | 40/42 | S |
| | | |
| | | | | | |
| --- | --- | --- | --- | --- | --- |
| Measurements | T1 | | | | |
| Shoulder-cuff | 62/24.5" | | | | |
| Armpit-cuff | 54/21" | | | | |
| Top-bottom | 66/26" | | | | |
| Armpit-armpit | 53/21" | | | | |