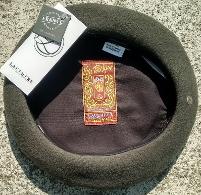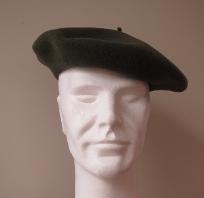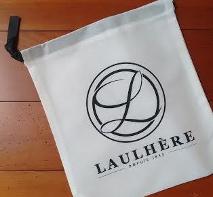 The
béret Vrai Basque
10 pouces (28cm diameter) in vert nocturne (dark green) is identical to the once famous
Berrueta
label
, made by the former manufacturer Blancq-Olibet from Nay.
A beret that was very popular with hikers and trampers, outdoors enthusiasts, vintners, hunters and many more.
It is also the beret used by the Belgian Chasseurs Ardennais; a mountain infantry regiment that -very rare in the military- wears Basque berets (with the cabillou in place), similar to the French Chasseurs Alpins.

These berets are now exclusively, and in a small number, available through South Pacific Berets, fitted with leather headband in a variety of sizes.