Boinas Elósegui's Exposición Super Lujo is among the very top of quality Basque berets. Beautiful berets made of Australian merino wool, Teflon treated for waterproofing and available in a number of diameters and colours.
The high quality of this beret (the high density of the felted wool) makes it a fairly stiff beret, meaning the new owner has to break it in, let the rim stretch itself to the wearers head size. Once stretched to size, one can't wish for a better beret - really!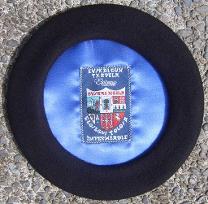 Boina Exposición Super Lujo 290mm

Black and Navy


$ 55.50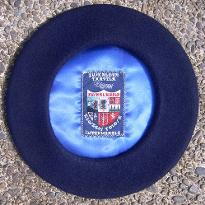 These seven Super Lujo models are specifically made for South Pacific Berets. A cobalt or UN-blue model in 28cm, a grey and brown model in 290mm diameter and a Bordeaux (or "granate"), khaki-green, azul cielo (sky blue) and morado (plum) boina Super Lujo in 300mm diameter.

A limited supply only for the real fans of boinas Super Lujo. $59.00
The boinas Super Lujo 31cm in tūī-green and charcoal-grey are the latest additions to our range of exclusive custom made berets from the Spanish Basque Country. The tūī shade of green is a very deep, dark green; outside natural light it can almost appear to be black. The name comes from the native New Zealand bird, whose feathers possess exactly this colour.
The charcoal-grey is numerous shades darker from the anthracite grey of the Super Lujo 29 and 31.5cm models. Both are superb berets, especially suited for those with head-sizes 58 and over.