No-nonsense, classic workers berets in 100% merino wool, lined and carrying the decades old labels Bortia and Chirola, especially reincarnated by Laulhère
for South Pacific Berets (and not available anywhere else). Quality berets that should last you years, available in a large variety of colours in a 280mm diameter. Great berets at a small cost of only $ 45.00.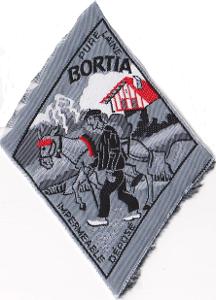 Beret labels don't come more un-pretentious than the beautiful Bortia label: the old man with beret and clogs trudging along with his ass.
Absent for many, many years and brought back alive for South Pacific Berets.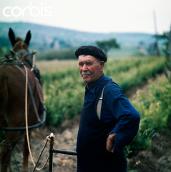 Chirola is another label that scores high on un-pretentiousness. Literally chirola means "worthless money" in Argentine slang, or a coin of 20 centavos. Here it stands for practicality, durability and quality - great berets at a small price.