These berets are the last remaining berets under South Pacific's own label, developed in 2009 and manufactured to our specifications. Almost six years later, the Hispano Basque berets have taken their place, but there are still a few of these originals in stock.
The South Pacific berets in 290mm are our typical workers berets; economical berets, excellent to keep you warm while tramping or working on the docks, farm or vineyard. Heavy weight, pure wool berets that can easily be pulled over the ears in a good variety of colours at only $ 30.00.
The large diameter berets in 320mm come in Navy, Brown, Maroon and Green and have a relatively large head-opening, catering especially for customers with head sizes of 59 and over.
Comfortable and soft berets, easy to shape and -due to the large diameter- great for protection from the sun.
Though well over 100 grams each, the berets feel light and are excellent for use in warmer weather.
South Pacific Coloured Beret: 290mm / 11.4" (One-Size) and 32cm/12.6" (Larger Head Sizes)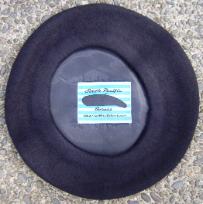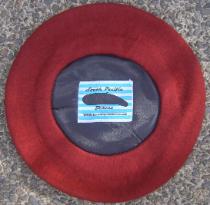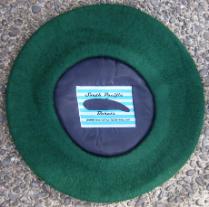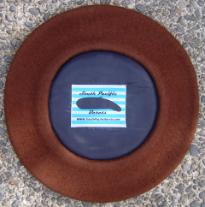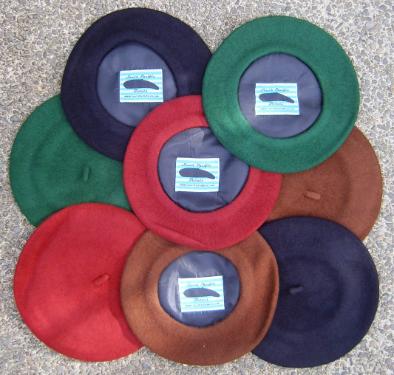 All South Pacific

Wool Berets:
$ 30.00